The three commentaries on Aristotle's Physics by Walter Burley (ca. 1275–1344) were part of an intense debate held at late medieval universities about natural philosophy.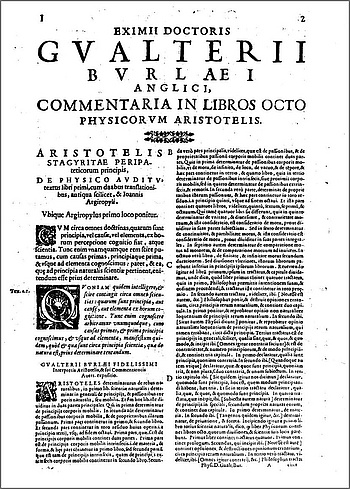 The debate centered around the ontological status of fundamental notions in Aristotelian natural philosophy, such as motion and time. Burley represented the 'realist' theory, which posited the real existence of universals outside the human mind.
Controversy with William of Ockham
In his last commentary on the Physics (Expositio in libros octo De physico auditu), on which scholarship has been focussed until now, he dealt especially with William of Ockham's 'antirealistic' theory. It has been preserved in approximately thirty manuscripts and was printed eleven times, among others in Venice in 1609.
Burley's early Physics commentaries (Expositio et quaestiones omnium librorum Physicorum and Quaestiones super libros Physicorum) have been more or less ignored. So far they are available only in manuscripts and have neither been printed nor critically edited.
First critical edition – free for all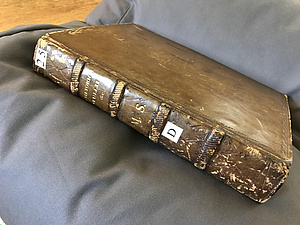 The project intends to make available these early Physics commentaries in a first digital critical edition, free for all users.
It will enable scholars to get a better understanding of the relationship between Burley and Ockham. Since Burley's early commentaries were written before Ockham's Physics commentary, the edition will show the extent to which Ockham reacts to Burley and (through a comparison with Burley's last commentary) it will make possible a reconstruction of Burley's development in his engagement with Ockham.
Along with the edition, which will be published section by section on this website during the lifespan of the project, an English translation will be made.